Welcome,
The production and trade mark HIWIN, which was created by a combination of the words "Hi-tech" and "Winner" (freely interpreted as the winner in high technologies), is today a synonym for high quality components of linear equipment in many countries around the world. The Czech company HIWIN s.r.o., which is connected with its capital with the European manufacturing and trading centre of the HIWIN brand in Offenburg, Germany – HIWIN GmbH, has also been the representative of HIWIN since 2002. The Czech HIWIN s.r.o. is the sole distributor of HIWIN linear equipment in the Czech Republic, Slovakia, Bulgaria, Croatia, Serbia, Macedonia, Montenegro and Bosnia and Herzegovina. The major selling arguments of the HIWIN brand all over the world are: the quality of products, prompt deliveries, technical support, and comprehensive customer care.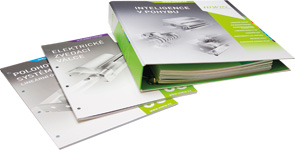 HIWIN catalogs for download here.
Smaller amounts of linear guideways, ball bushings, guide rods, and ball screws are supplied straight from the HIWIN s.r.o.'s warehouse in Brno, or from the manufacturing plant in Offenburg, Germany.
Larger orders are manufactured in several manufacturing plants in Taiwan, or in Japan or the USA, naturally to high quality and reasonably priced.