CRG Series
The roller HIWIN linear guideways of the CGR series guarantee high torque loading capacity, easy mounting, better protection against entry of dust and against wear of the end seal due to cover strip.
Roller type square linear guide blocks are produced in standard CRGH-CA or long CRGH-HA version.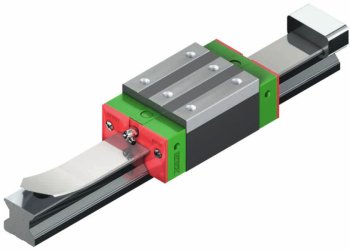 Roller type flange linear guide block are produced in standard CRGW-CC or long CRGW-HC version.
Rail type R for fastening from above