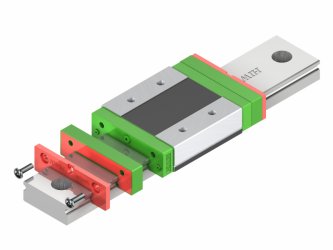 The oil lubrication unit EL is available for the MG series
The long-term lubrication unit makes it possible to increase the first re-lubrication interval up to 10,000 km. In many cases, this is enough for the entire life cycle. Integration is therefore particularly well-suited for applications that are designed for long-term, maintenance-free operation. With the long-term lubrication unit, lubrication of your linear guide is no more than a minor issue.
The EL unit can be mounted on one or on both sides of the block.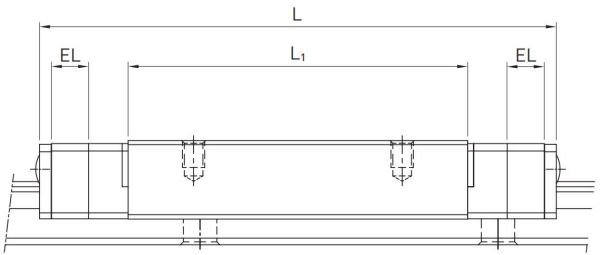 Avaliability of the EL oil tank for particular types and sizes of blocks
Dimensions of the block with lubrication unit EL on both sides
Part number
3.5
13.5
29.5
10.000
3.5
21.8
37.8
10.000
5
18.9
38.9
10.000
5
29.9
49.9
10.000
5
21.7
44.7
10.000
5
32.4
55.4
10.000
5
27.5
49.3
10.000
5
38.5
60.7
10.000
5
31.3
56.1
10.000
5
45.6
74.0
10.000