SW - sealing system for dirty surroundings
inquiry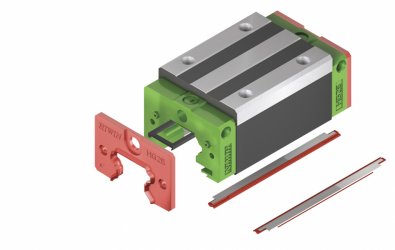 Sealing system SW allowes HIWIN linear guideways to be used also in areas with very high levels of dirt. The sealing systems offer optimum protection against the ingress of dirt, dust and liquid. The end seal is resistant to oils and greases and very resistant to wear.
End seal with double sealing lip, optimized bottom seal and additional top seal
Optimum dust protection
The additional top seal prevents the ingress of dirt via the top of the rail
The optimized bottom seal protects against the ingress of dirt on the rail flank
Avaliability of the SW sealing for particular types and sizes of blocks.
Part number
○
●
●
●
●
●
○
○
●
●
●
●
●
●
○
○
○
● - Sealing system SW
○ - Sealing system SW without top seal and optimized bottom seal